includes paintings made in Korea or by overseas Koreans on all surfaces. It includes art as old as the petroglyphs through post-modern conceptual art using transient forms of light. Calligraphy rarely occurs in oil paintings and is dealt with in the brushwork entry, Korean calligraphy. Like arts of East Asia, beauty of space is important for Korean painting.
aka Hyewon in his pen name, a court painter who did paintings often of the scholarly or yangban classes in motion through stylized natural settings; he is famous for his strong reds and blues, and grayish mountainscapes.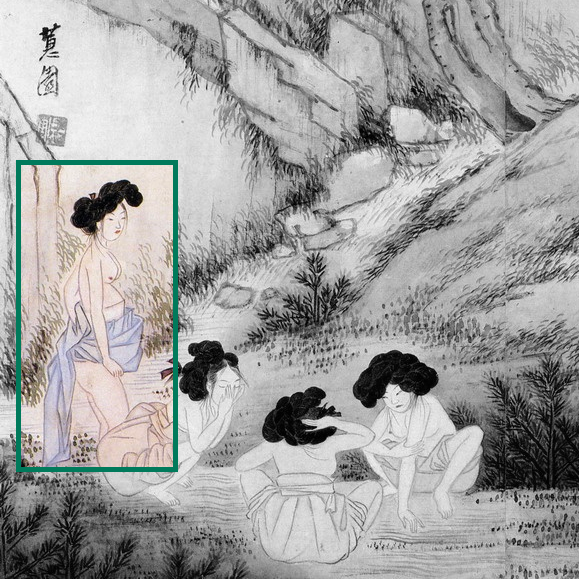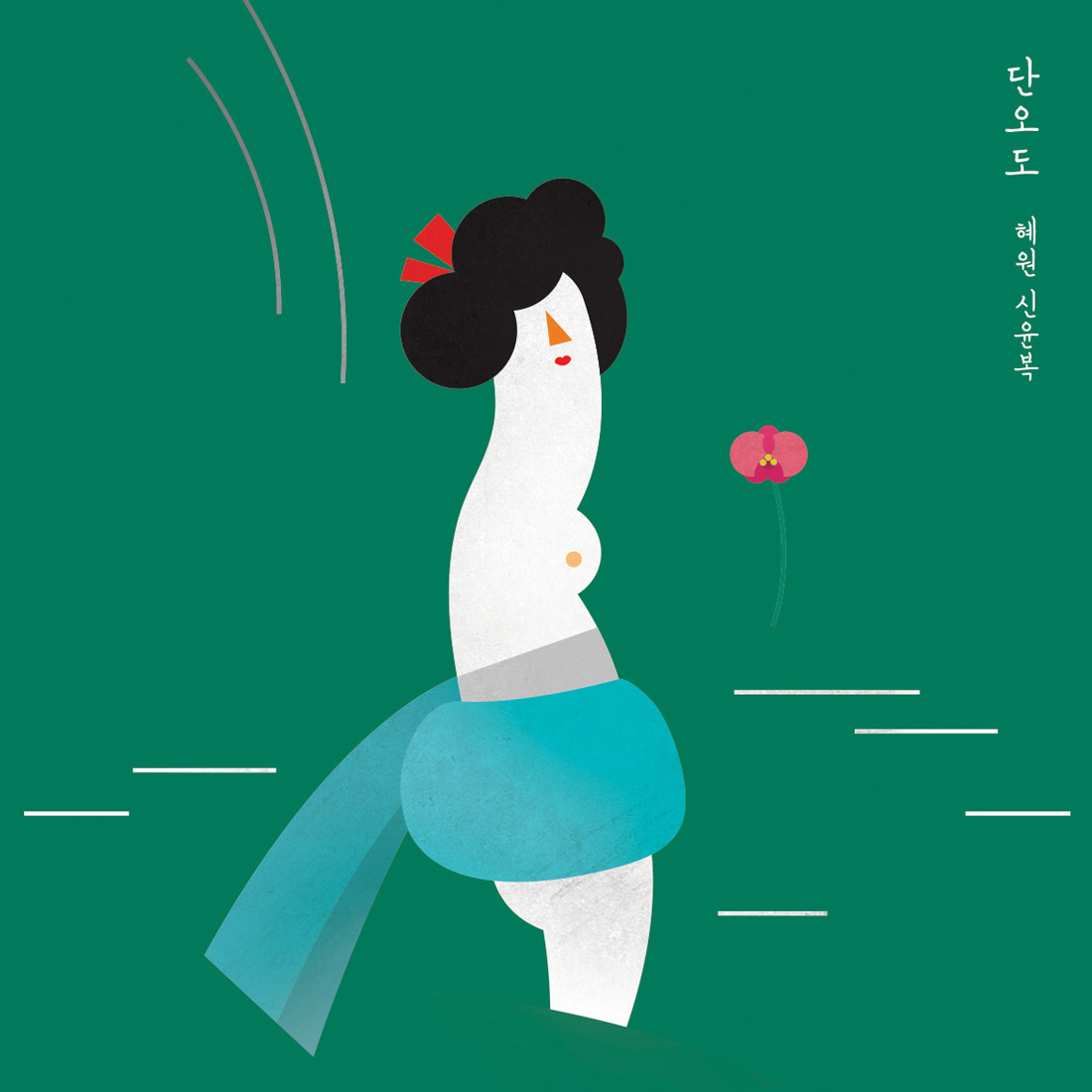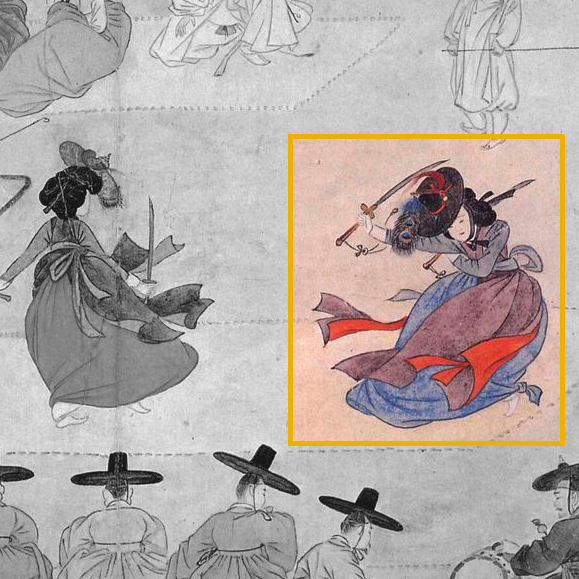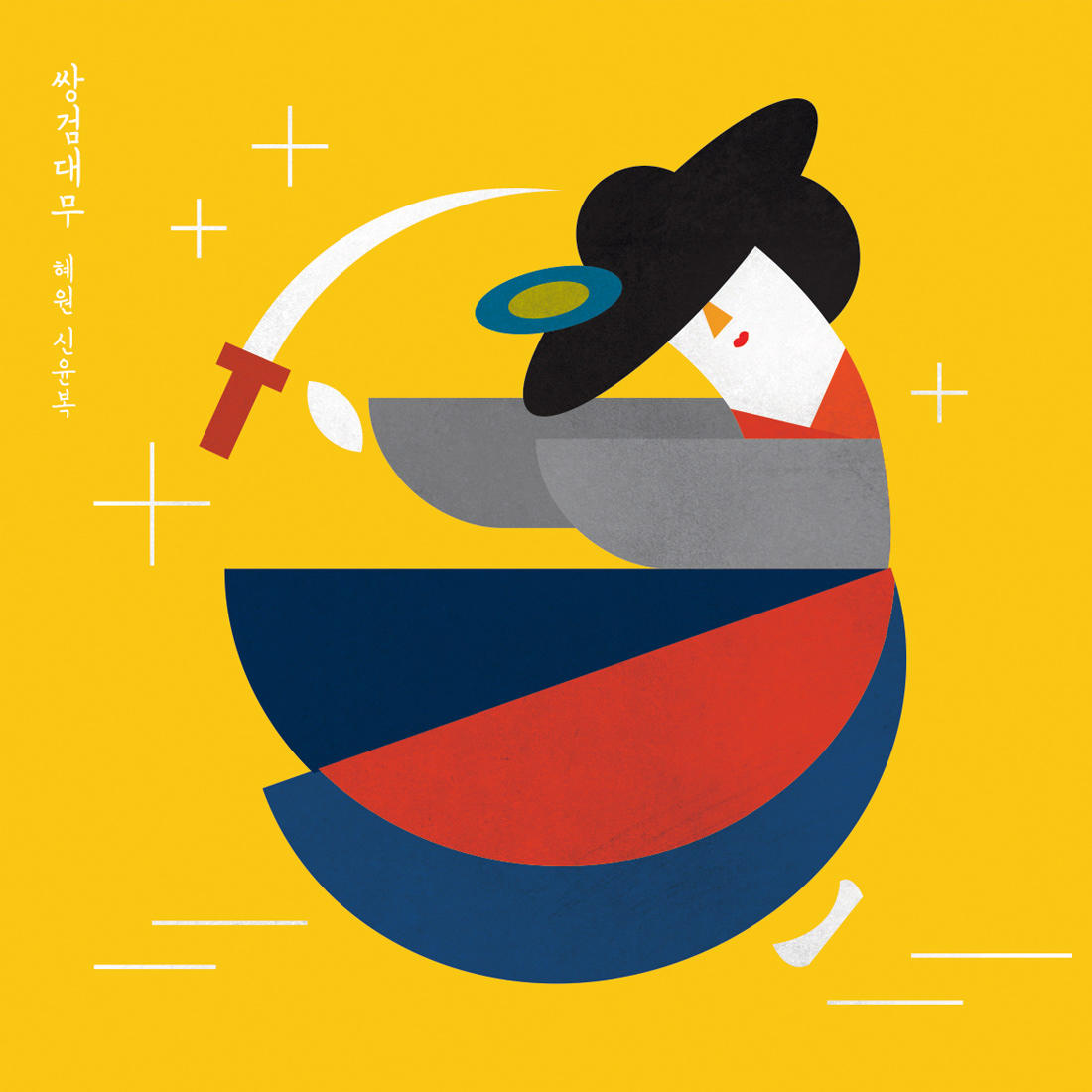 aka Danwon in his pen name, did highly coloured crowded scenes of common and working-class people in many natural work activities - his paintings have a post-card or photographic realism in a palette of whites, blues, and greens. There is little if any calligraphy in his works; but they have a sense of humour and variety of gestures and movement that make them highly imitated to this day.